Advances in technology continue at a relentless pace as does our use of – and reliance on – mobile devices. Everywhere you look, indoors and out, we're buried in our small screens. We are the biggest captive audience ever but getting and keeping our attention is increasingly difficult.
We are exposed to a huge array of social media destinations, emails, websites, apps and streaming services all competing for our eyes and our time. In many markets, retailer loyalty has been eroded by a best-price mentality and the ease at which we skip around places in our virtual worlds means getting the attention our products and marketing efforts deserve is ever more challenging.
Marketers need to keep pace with consumers, ensuring they use the latest tools at their disposal along with traditional techniques to engage and inspire.
Hitting the mark
If you're not identifying, segmenting and targeting your email database with relevant content and offers then you should be. Even basic targeting will yield better results than sending the same email to everyone. Without too much effort you should be able to identify your best customers, who has opened and clicked on previous emails and when emails are opened. Other simple techniques readily available include; trend analysis, preference centres, marketing forms and 'small' data.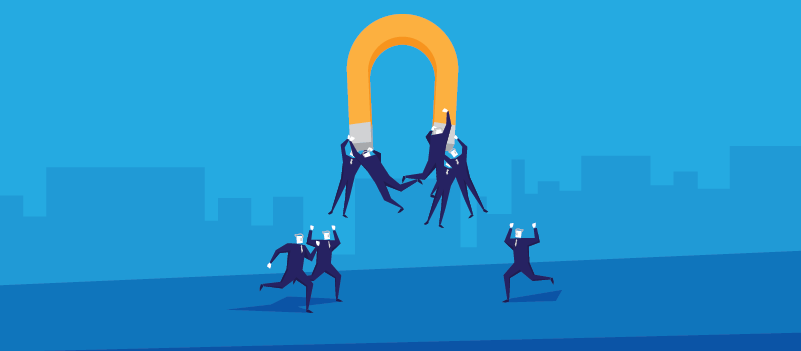 An increasing number of companies are now using sophisticated modelling and email subject lines and content created by AI programs so don't get left behind by the competition.
Picture perfect
If a picture can paint a thousand words it's important for it to display a meaningful connection with your brand. Try to avoid stock images, they invariably lack warmth and won't reflect your ideals. Use high-quality images to match the pin-sharp screens most devices now have and, unless you have a good reason not to, add deep links as we expect a quick tap to take us directly to that thing on a website.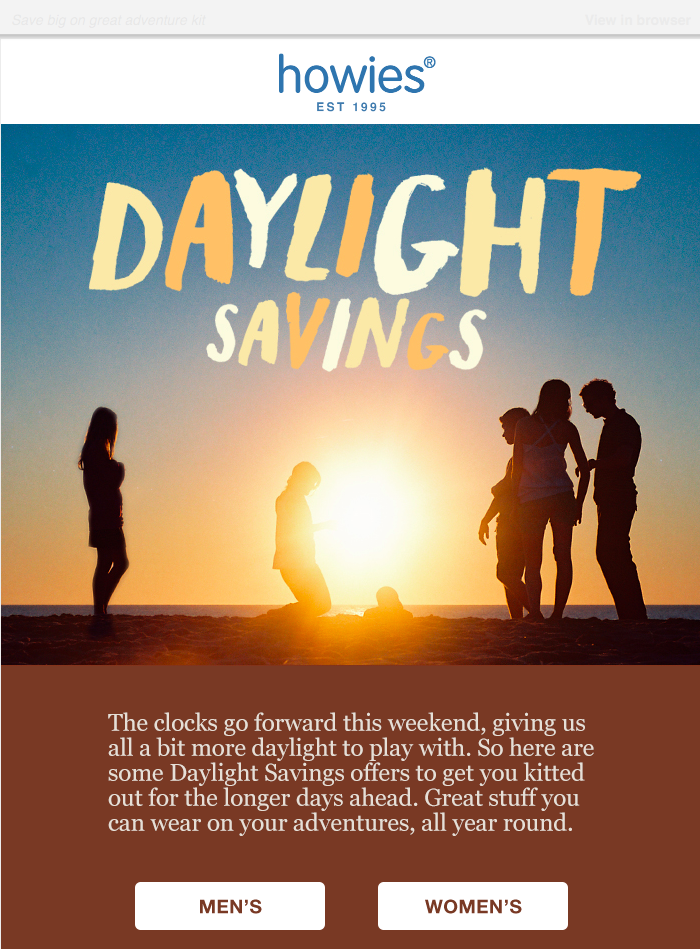 Mind your language
Keep your narrative concise and to the point. Adopt an informal, conversational approach and use colloquial language but don't cross that line of trying to be too 'cool' as it can make you appear disingenuous.
To infinity and beyond
The latest coding techniques for email allow the marketer to present an eye-catching message to the recipient. Gone should be the days of static emails, you can now add a host of interactive content and capture useful data along the way. Email client support is increasing for these techniques which means your emails will display as intended in more places – the iPhone is both a leader in this support and also where we see around half of all emails being opened currently, so it's worth pushing creative boundaries.
Tales of the unexpected
Sometimes it can pay to send something different and if your brand has a particular following you can keep them engaged with content that is likely to appeal, be memorable and shareable. The Sideways Glance from White Stuff is a great example.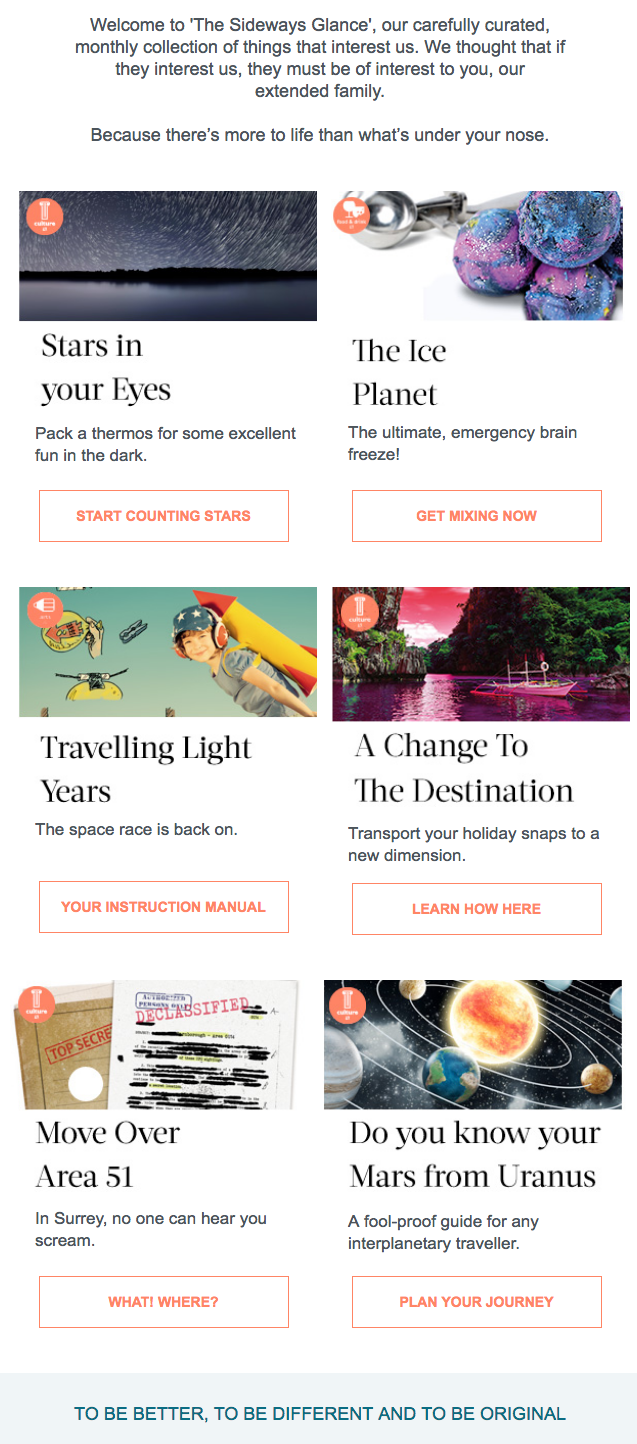 Much ado about something
Email isn't going anywhere but people are increasingly distracted, have higher expectations and the pressure on individual channels to perform is growing in a digital world more fragmented than ever which means marketers need to be at the leading edge of what's possible. Emails need to be useful to us – not just a collection of product shots, prices and 'buy now' buttons. Creating dynamic emails with interesting and relevant content will help improve customer engagement and that can only be good for your brand and your bottom line.