How Drip Marketing works over time
Drip Campaigns are a tactical subset of Marketing Automation. They work to increase loyalty, turn prospects into customers and strengthen your brand and engagement. In contrary to an event triggered mail that can be just a single sense and respond message, drip campaigns always are series of emails deployed over a longer period of time. 

Because it is a series they are more powerful / interesting for reminding, education and guiding your recipients at their own pace. Drip marketing is also extremely variable and can be used for many different purposes. Below are three very different ways to put drip marketing to work, each with distinct intentions.


1. Growing Trust and building complete customer profiles

Once someone has become a subscriber or customer, a drip campaign is ideal for kicking off a relationship with them, both for building brand and earning trust. Sometimes called a welcome series or onboarding campaign, this kind of automated drip marketing not only confirms a signup, it reiterates the promises made at signup—setting up the subscriber's expectations accordingly—to then build on the first email with subsequent messages.
These follow-up emails can reward subscribers for signing up through discounts, or they might tell the customer more about the brand and offerings. The most interesting part, they can be used to gather more information about a customer by directing someone who is now at least somewhat familiar with a brand to complete his / her profile or point them directly through a preference center.
These kinds of sequential drip marketing emails can help deliverability and mostly engagement because—if done right—a sense of anticipation on the part of the subscriber can be created and they are more likely to be opened once in the inbox.
2. Growing Share of Mind and nurturing

For the B2B marketer, a drip marketing campaign can be an easy and effective way to get a bit of a prospect's mindshare, especially now that research shows a B2B buyer can often be 57% of the way through a purchase decision before ever contacting a vendor. But that is often not even close to actually purchasing. 

With B2B buyers researching online and educating themselves, it only makes sense for marketers to offer content that will help these buyers in their research…and then to follow up with more content via a drip campaign.
For example, a company can offer a whitepaper that's of interest to a potential customer. After that whitepaper is downloaded, the drip campaign is triggered and the prospect receives an automated confirmation email when can then be followed up by a series of useful emails on the same topic as the whitepaper.
A drip marketing campaign such as this can both help the prospect with their research, but also position the vendor as an expert in the field—and a helpful one at that, one willing to offer valuable information to those interested in it.
3. Renewal reminders

Drip marketing also works to automated the process of reminding people of renewals and deadlines. This is an effective way to reach out to existing customers and increase the chances of their becoming repeat customers with little effort on the part of the marketer. This kind of drip campaign can be set up to start X number of days or weeks before a deadline, with an increasing sense of urgency in each message as the deadline approaches. Of course, if the customer takes action before the deadline, they are no longer sent this drip campaign.
People often intend to renew their subscriptions and payments, but they forget because they are so busy. A drip campaign like this not only helps the business to re-engage an existing customer, but also helps the customer remember to renew.
Drip marketing best practices
For marketers launching an initial drip marketing campaign, here are two best practices to follow for a better start:
Get it right the first time: It's better to do this right than right away, so take the time to create, test and refine all aspects of the drip campaign before launching it. This includes subject lines, offers, cadence and even the number of emails sent, which can range from three to 10 or even more—but only testing will tell you for sure.
Pay attention: Although there can be a temptation to "set it and forget it," and that is one of the benefits of drip marketing, marketers should still track analytics to see how these automated messages perform. In addition, regular reviews of content can ensure that the messaging stays current and on brand over time.
The power of drip marketing

For those marketers who are in search of customers and a better way to nurture prospects to clients, once set up drip marketing campaigns can be like a best friend— always there to lend a hand,  asking very little in return.
Drip marketing campaigns can be created and then allowed to do their jobs, automating the process of lead nurturing, brand building and retention for you. They work because they get prospects more familiar with your brand, establish your credibility over time, or remind customers about renewals and deadlines.
If setting up a drip campaign sounds like a lot of work, think of it this way: Imagine every touch is a potential chance for a conversion, and instead of one chance, you now have three or 10 or more spread over a longer period with a message that doesn't have to work as hard for the sale but can slowly win a customer over. The only thing required is an email marketing integration to trigger the sequence, not even any highly sophisticated software to make this happen, many ESPs already have basic triggered messaging in place.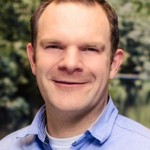 Jordie van Rijn is an
independent email marketing consultant
has a love for coffee and well executed email and marketing automation strategies in the morning. With over a decade of experience, brands like KLM, Unilever and Eurail turn to him for advice.