Email Marketing Strategy
Just because you can do something doesn't necessarily mean that you should! It's an old adage and one many email marketers would do well to consider before embarking on their email marketing strategy.
If we start from what is possible the prospect of drawing up an email marketing strategy, budget, resource and timelines is daunting. I like to start from the other end, not what is possible but what does the business need. It sounds simple and the oft flippant response is more sales but that doesn't always hold true. So start with a blank canvas and decide your business's short, medium and long term goals. They may all turn out to be the same – sales, sales and more sales.
If that's the case your email marketing strategy is a fairly simple one. Build product led emails and send them to everyone on your list as often as you can. Automate basket and browse abandonment, cross sell in sales notifications and dispatch notices. Sounds simple doesn't it? But in truth this approach, even if your end goal is more sales, tends to be a short term solution. Data apathy, data churn, price marginalisation, stock management, all tend to make this approach, in isolation, one that's unsustainable long term.
Email drives sales
So what to do, as in truth the ultimate goal of any marketing comes down to sales. We dress it up as brand awareness, customer retention, brand engagement, social media presence – but ultimately all marketing has one goal and that's to drive long term revenues. So, if we accept that we need to plan our email marketing to fulfil long term revenue targets. This is done using a combination of sales and value-added content which engages the customer as well as sells to them. In essence you need to become the trusted source in the inbox. This has its challenges because marketers have an irrational fear of being seen as spammers. In his book, "Fear and Self-Loathing in Email Marketing", Dela Quist says: "It is time, for legitimate email marketers – who bend over backwards not to be seen as spammers – to stop feeling so guilty about something they don't even do". It really is okay to send an email a day, or even two if you have something new and interesting to say.
In order to understand how best to use email we first need to look at how the long term goal is achieved.
List growth
New customer acquisition, grow the number of people you can realistically sell your products and services to. The more people on your list who look like the other people on your list the better.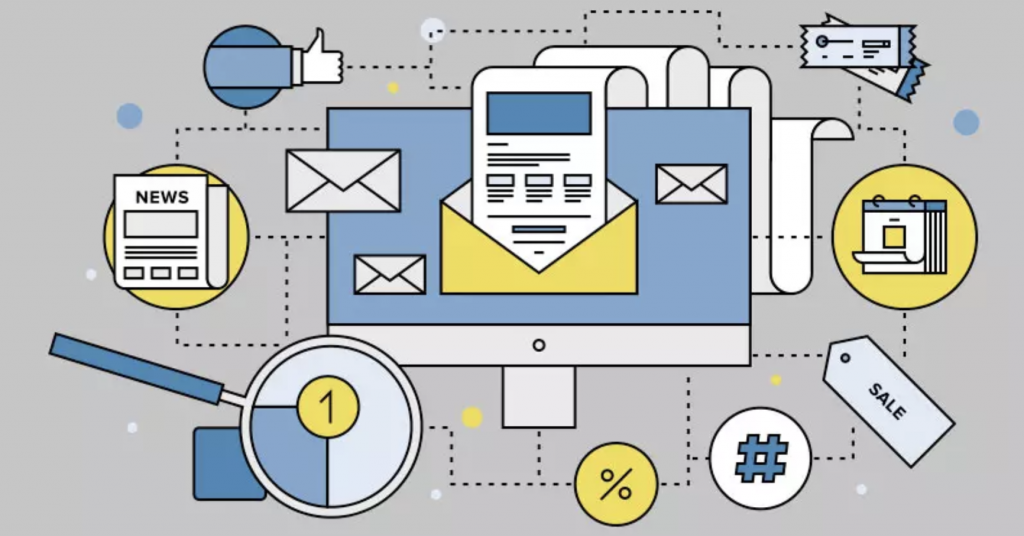 List retention
This is like the silver bullet. Grow your list using customer acquisition tools and reduce the churn in your database. Increase the time someone stays a customer then the return on your initial CPA becomes exponential.
Automation
Automate touchpoints to deliver relevant and timely content. Keep your user engaged, recognise special life events and deliver new purchase user guides/vlogs/updates.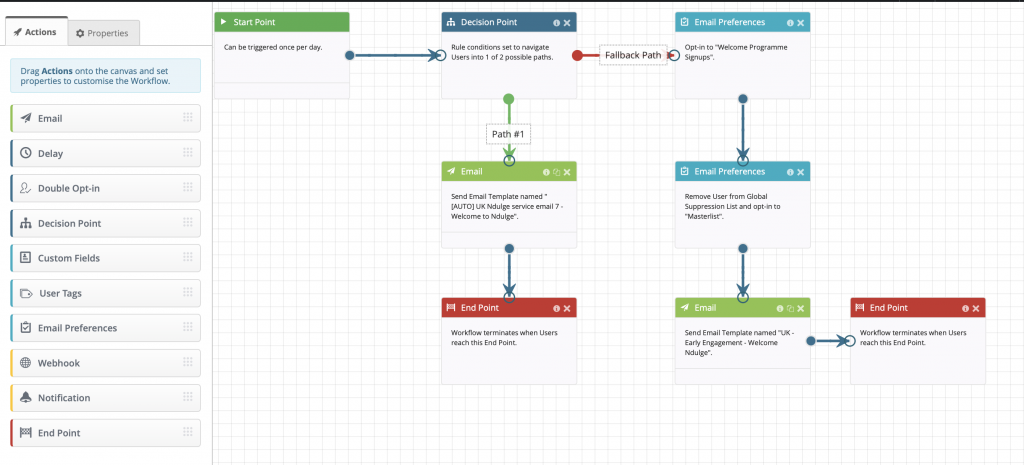 Loyalty and incentive programs
Make your user feel special, make them part of your inner circle.
Targeted communications
Segmentation in the data based on generic product offerings. Utilising the one-to-one marketing tools available to you to customise your one-to-many emails.
One to many sales emails
Don't be frightened of emailing everyone in your base every time you have something to say. The idea of one-to-one marketing is in truth not achievable because you're just not sure what I want next. It's okay to assume I want something I looked at, just don't assume I don't want something else as well or instead.
Next week's blog will look at how we utilise the strategies outlined above to maximise our customer relationship and ultimately drive higher, long term revenues.