There are certainly strengths and limitations of default email clients on various mobile devices we use all the time, but what about the constantly growing list of 3rd party email clients available in the App Store, Google Play or Windows Phone marketplace?
The Window Phone store doesn't have nearly the breadth of software available as either Apple's App Store or Google's Play Store, but lets take a look at what's currently available. If you missed either of the other posts in the series you can catch up on iOS or Android.
Two templates were tested, each using non-standard Google fonts as well as a CSS3 trick (rotation) to see whether those technologies were supported. One template was responsive, with break points for certain screen sizes and the other was fluid, where everything in the email adjusts according to the width of the screen, whatever that may be.
The results have been tabulated below, however I have more detailed comments at the end of this blog.
| Client | Responsive | Fluid | Web fonts | CSS3 Tricks | Images On |
| --- | --- | --- | --- | --- | --- |
| 1Mail | ✓ | ✓ | ✓ | ✓ | ✓ |
| Mail.ru | ❌ | ❌ | ❌ | ❌ | ✓ |
| MetroMail | ❌ | ❌ | ✓ | ❌ | ✓ |
| Outlook | ❌ | ❌ | ❌ | ❌ | ❌ |
The very limited number of email clients available for Windows Phone made this one of the easier tests to do. Unfortunately only one of the clients tested supported all of the technologies tested. I should note that there are a number of other email apps on the store, but these tend to be basic front-ends to the mobile website, often with ads, so have been excluded from this test.
Hopefully the forthcoming Windows Phone 8.1 update will bring some much needed improvement to the stock Outlook app as it's noticeably inferior to the default email clients on iOS and Android.
Note: All of these tests were done using a Nokia Lumia 630 running Windows Phone 8.0.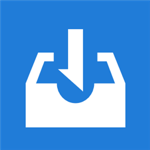 Version tested: 0.1.6.0
Price: free
1Mail is by far and away the best email client currently available on Windows Phone 8, supporting all the technologies tested perfectly. Unfortunately it's still in beta and needs a little work before most people would be comfortable using it as their primary client. It's also limited to Gmail accounts at the time of writing, although others are promised in the future.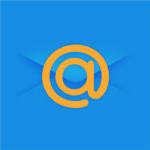 Version tested: 2.1.5630.0
Price: free
Unlike mailbox providers on other platforms, Mail.ru's app allows you to add accounts at other providers; specifically Hotmail/Outlook and Gmail. There is an "other" option where presumably you can add any POP/IMAP account, but I was unable to successfully add an account this way. Sadly the app isn't anything to write home about with only very basic functionality and no support for any of the technologies tested.
Version tested: 3.3.1.0
Price: free*
Of all the alternative clients tested on Windows Phone 8, MetroMail is by far the most mature in terms of feature sets, comparable to some of the better clients on other mobile devices. There is a free, ad-supported version available which is limited to a single account. The paid full version removes these limitations. Unfortunately it didn't fare as well in the tests, with only web fonts being supported at present.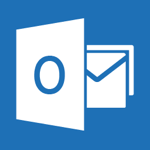 Outlook
Version tested: n/a
Price: free
The default email client on Windows Phone is my least favourite stock email app on any of the mobile platforms tested, with only very basic functionality. On the plus side, it's currently the only choice if you use Exchange and it supports mailboxes on all the major hosts, including Apple's iCloud. Sadly it failed all the tests with no support at all for any of the technologies tested.
Conclusion
Windows Phone 8 is a little disappointing, at least as far as the email client market is concerned and especially from an email design perspective. The default Outlook app is rather basic and the opportunity is there for someone to come in and blow away the competition with a well-rounded alternative. Unfortunately the heir apparent is not obvious from the few we've tested, but if I had to choose one of the apps tested I hope 1Mail rises to the challenge and opens itself up for more account types in the coming months.
If I've missed out your favourite email client let me know in the comments section below.