We have often been asked "does your email platform integrate with salesforce or sugar crm" and our answer has always been, "as long as your CRM solution allows two way API access then of course"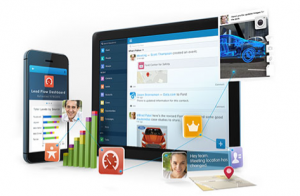 However, after building middleware for some of our clients it seemed sensible to make it easy for all our clients to to integrate without the cost of developing middleware so we have. We now have a simple to use integration tool for Salesforce.com, Sugar CRM, Apteco FastStats and Highrise CRM.
All that is needed for you to integrate with our tools is an API connection to be made between your CRM and our platform. You can then choose which fields to use and where the CRM data needs to be stored in order to easily use it in your email marketing campaigns.
If you need any more info on how we can help you integrate and improve your email marketing integration call Pritesh on 0208 948 4699 or email Pritesh